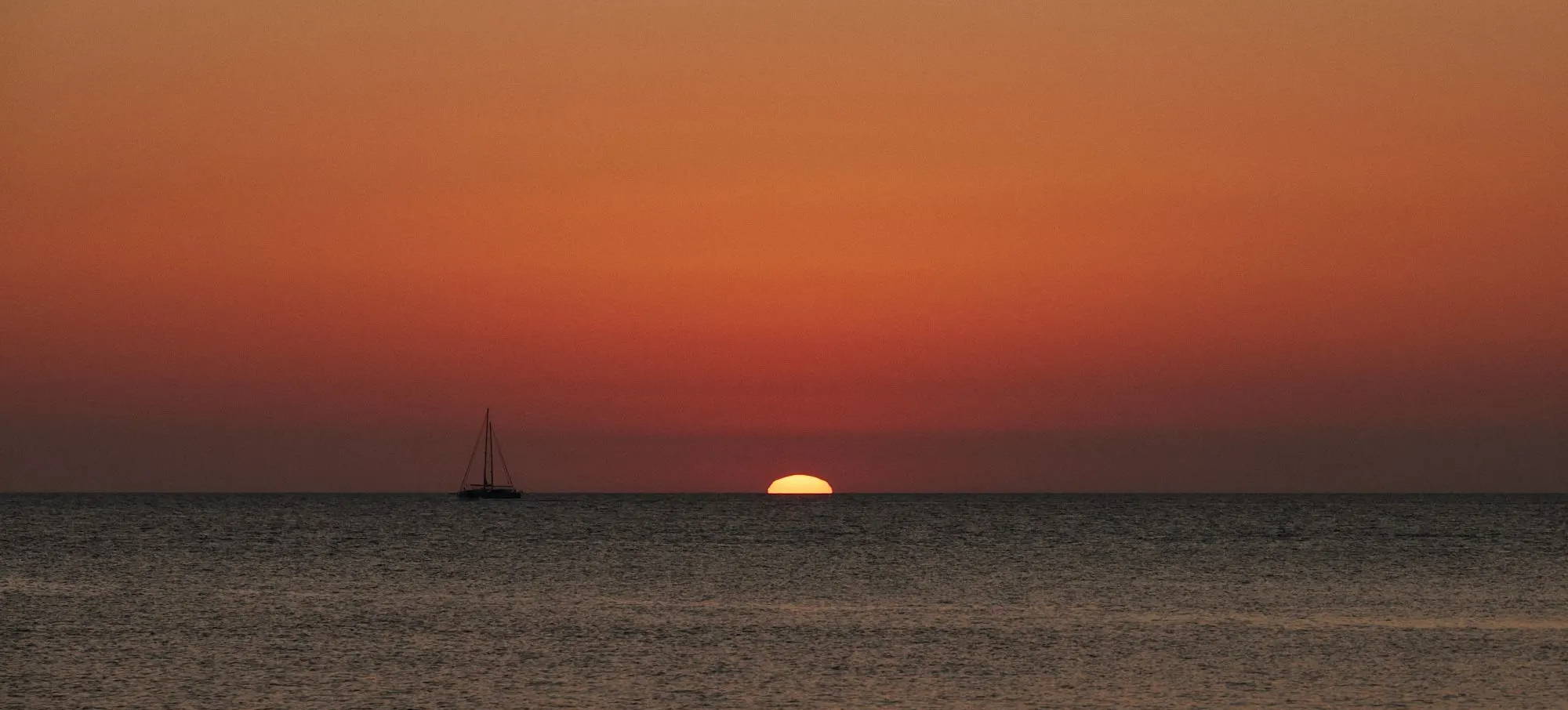 Ibiza. The iconic Spanish island in the Mediterranean. This incredible place has long been synonymous with sun, sand, and breathtaking scenery. This year, thirteen inspirational women in fashion came together for the trip of a lifetime. Discover how they styled their With Harper Lu resort-wear and get behind the scenes access to their trip itinerary.
The first day was made up of refreshing welcome drinks on arrival at the charming Six Senses Villas. Arrival was followed by an exceptional dinner, overlooking the sunset as it dipped below the horizon, casting hues of orange and pink across the Spanish sky.
Day two involved a relaxing wellness morning, to revive and restore the guests after their travels. After this, lunch was served at the beautiful Casa Jondal, recently described as 'the island's premier lunch hot spot'. To the event, Bettina Looney wore our Tank & Maxi Skirt set in 'Black Mesh Floral'. This stunning location allowed the guests to enjoy some of Ibiza's most exquisite seafood, made using the best produce and treated with the greatest expertise.
Following a slow lunch filled with warm sun and crisp cocktails, the guests were given time to relax and enjoy their incredible surroundings before getting ready for dinner. The girls shone in their elegant With Harper Lu outfits. See (left to right) our Tank & Maxi Skirt set in 'Black Mesh Floral', our slip dress in 'Mesh Fuchsia Bloom' and our 'Sapphire Floral' set.
The private dinner was served at Six Senses, where the dedication to local produce is inspirational. The guests experienced their farm-to-table ethos in each signature dish. By 'tending and nurturing an organic farm in neighbouring Santa Gertrudis' as well as 'championing the best local farmers and fishermen', the restaurant provided exceptional food and service. Truly a night well spent.
Day three offered sheer indulgence on the water. The luxe boat day to Formentera began with the gleaming sun, a gentle sea breeze, and crystal-clear waters as far as the eye could see. Scenes such as this often serve as the first inspiration behind With Harper Lu designs, as we aim to reflect the beauty from the world around us into our bespoke collections. It was a day of opulence and serenity. An unforgettable experience. Dressed for the occasion, is Bettina Looney, in our Slip Dress in 'Indigo Blossom'.
Once docked back on the shore, guests were treated to a private sunset picnic to conclude a marvellous trip. To take her from day to night, Emili SIndlev wore our Slip Dress in 'Indigo Blossom'. From incredible sunsets to world-class restaurants and beachside bliss, Ibiza has it all. The visit was a reminder that the island is more than a destination; it's an experience that etches itself into your heart, just as a With Harper Lu piece does. Standing at the intersection of contemporary design and considered fashion, our collections are vibrant, unique and meticulously crafted.
Thank you to Bettina Looney, Emili Sindlev, Josefine Vogt, Mariona Autran, Hanna Schonberg, Jasmine Gee, Ashley Moore, Mimi Ar, Ginevra Mavilla, Chey Maya, Vivian Hoorn, Stephanie Abu-Sbeih & Anna Vitello for attending and being a part of the the With Harper Lu journey x