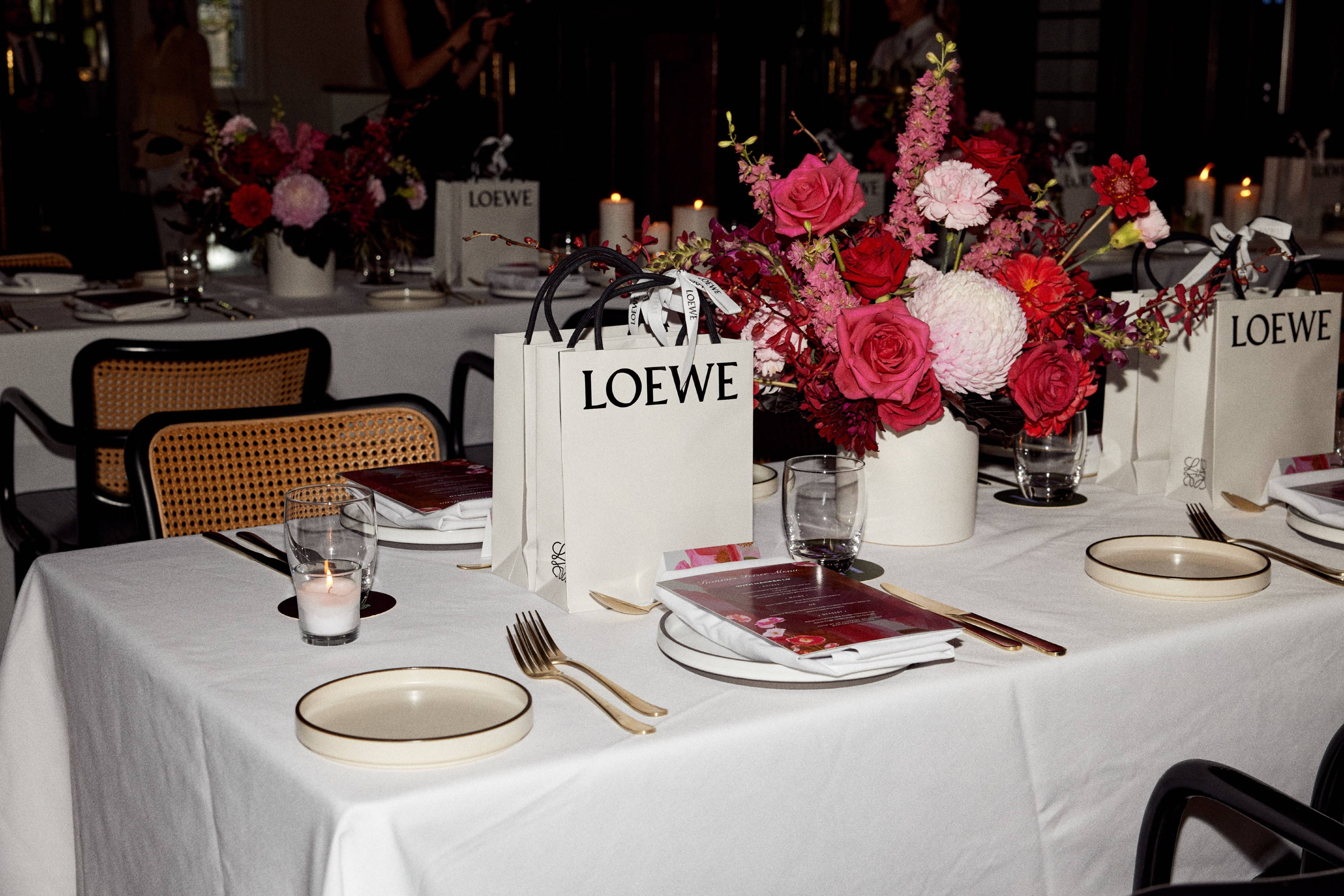 Family and friends of With Harper Lu came together to celebrate and dine at Hotel Rendezvous in Melbourne. Guests were dressed in our upcoming Summer Soirée & 'Pick Me Up At 8' Summer '24 Collections.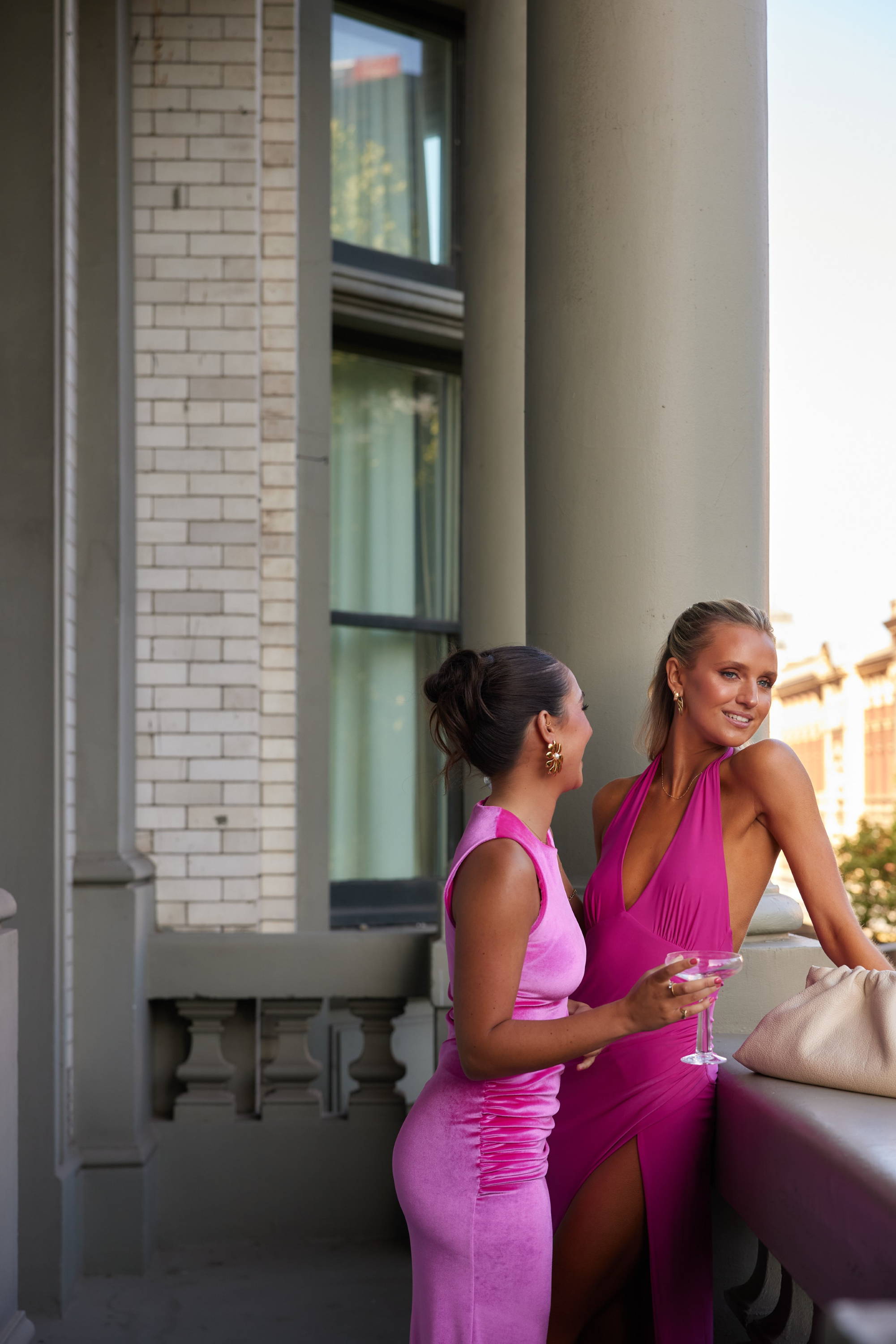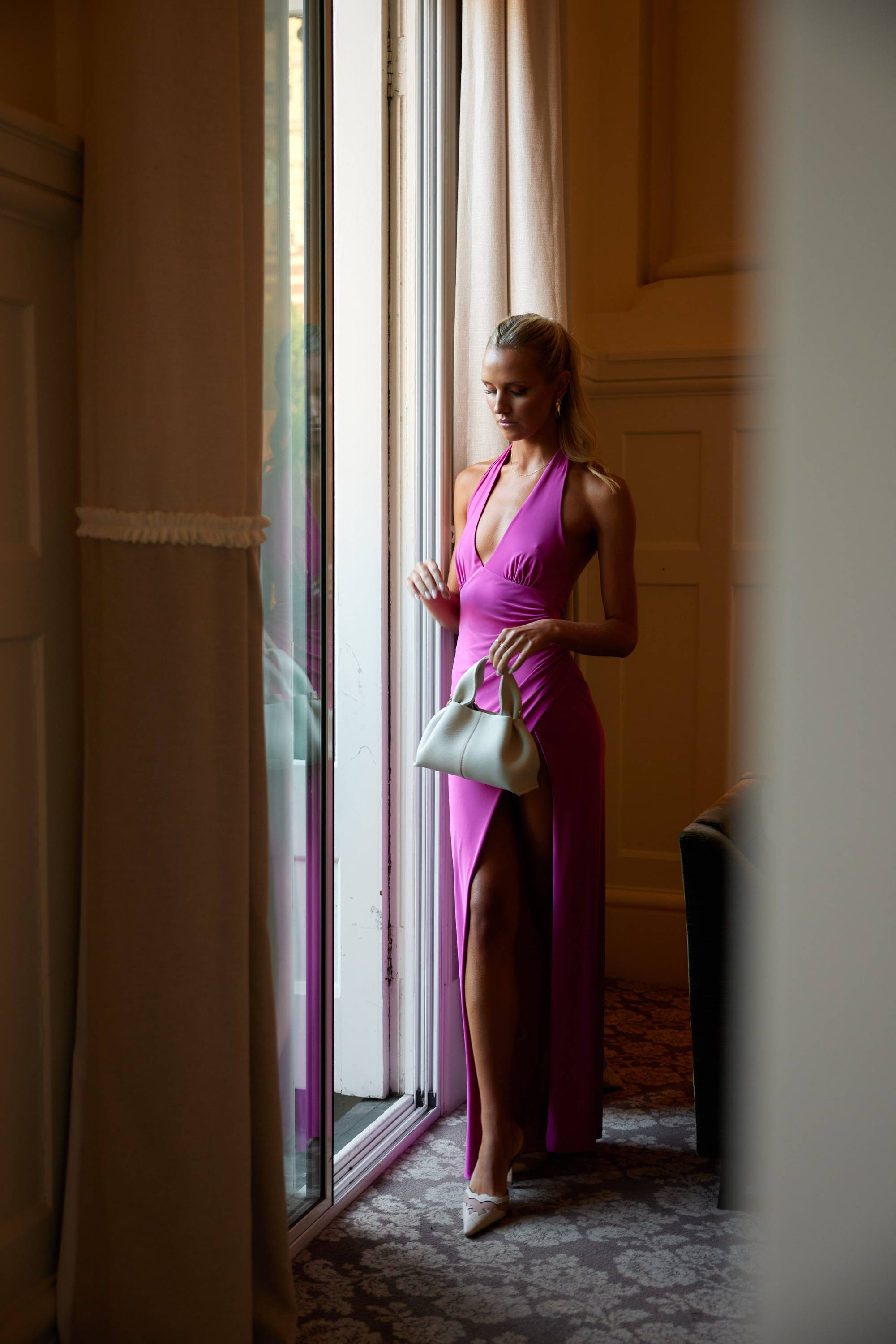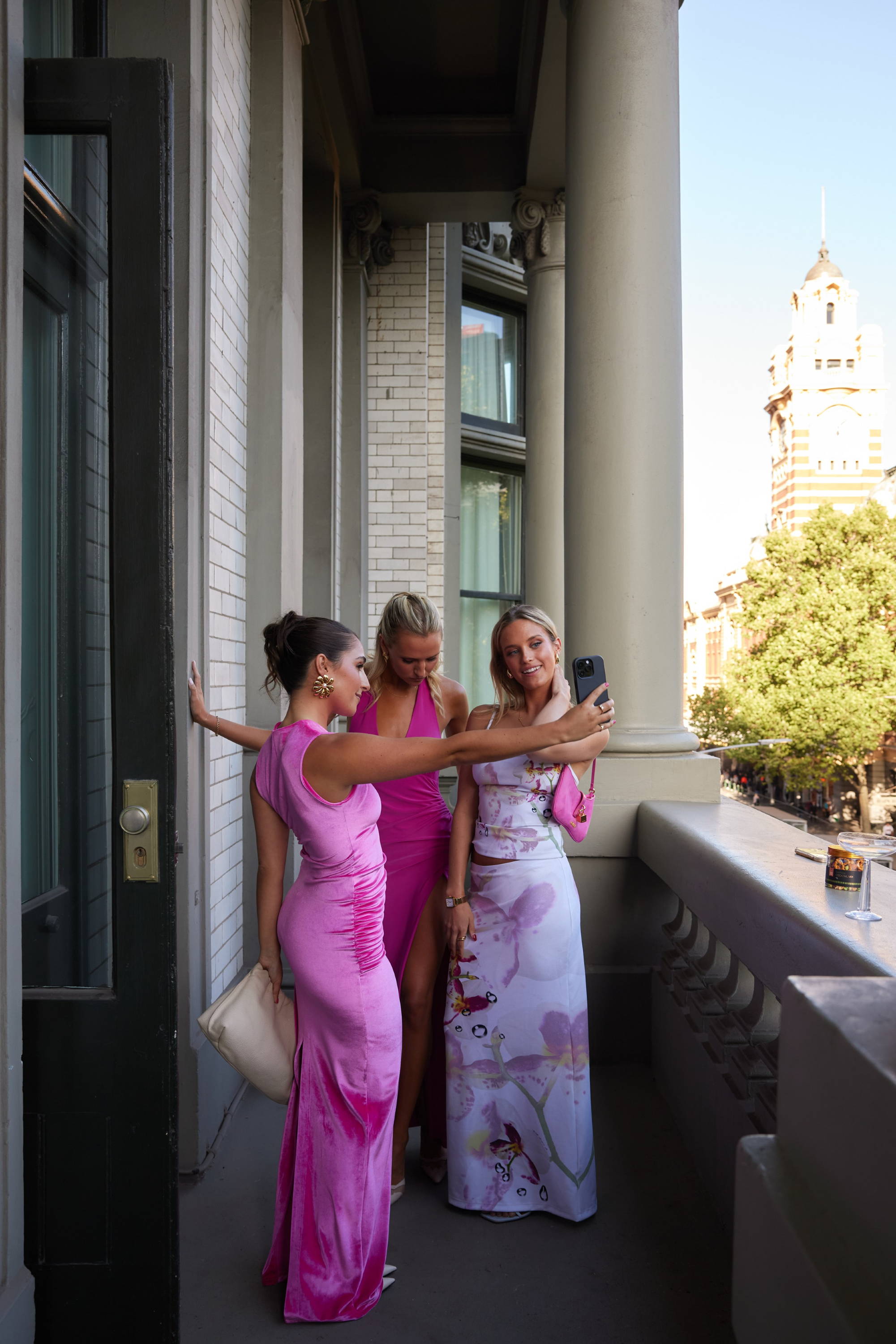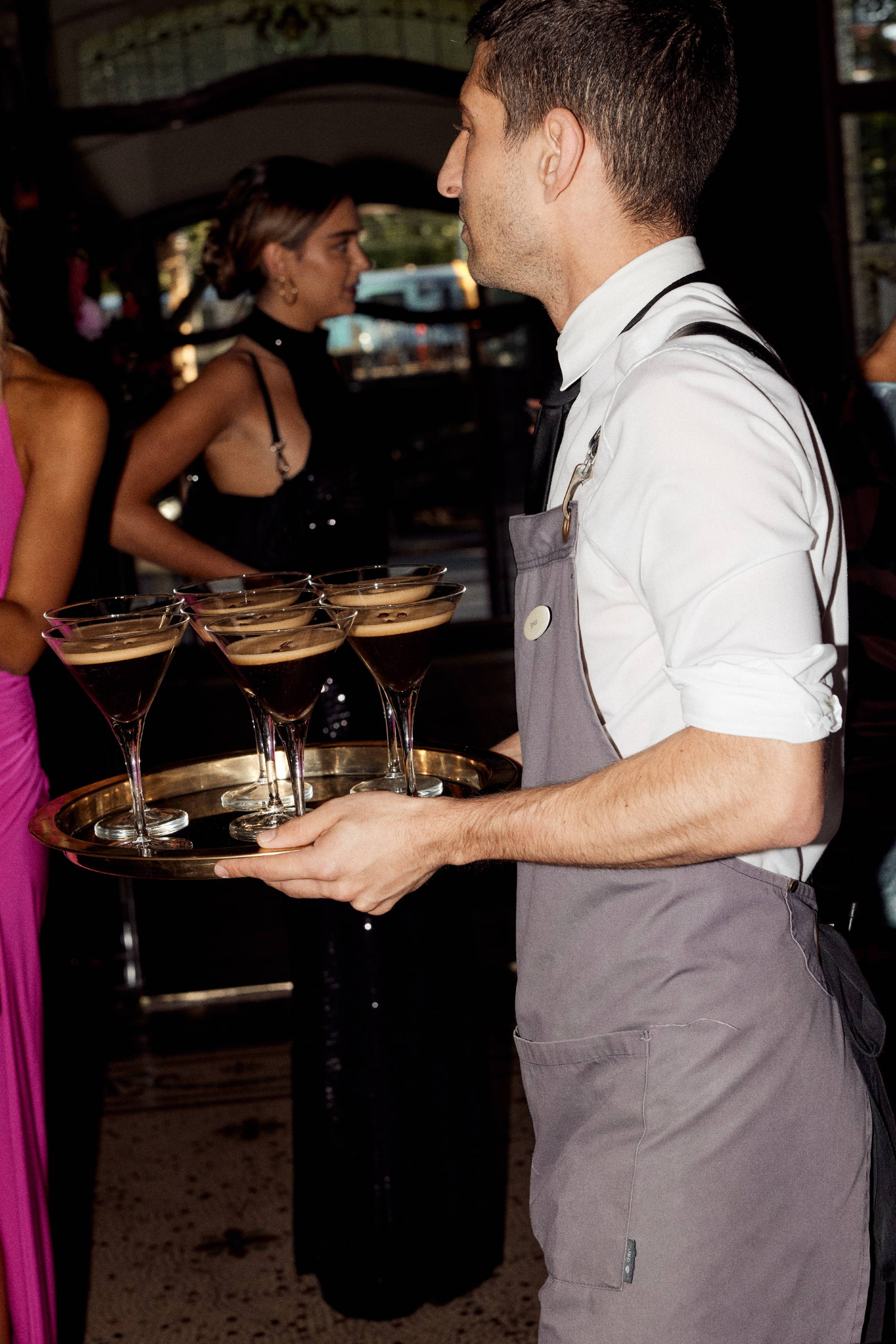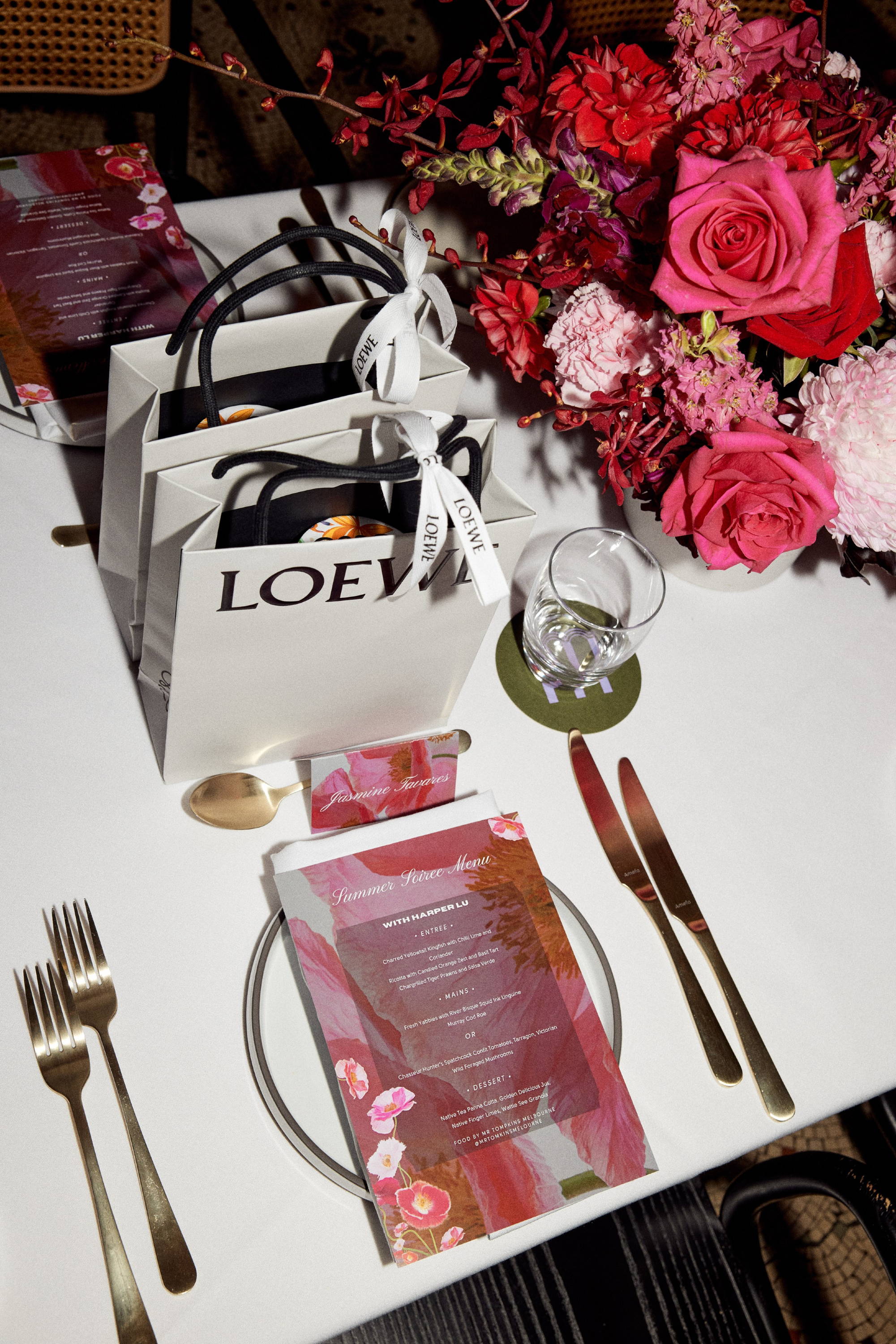 THE DETAILS
The Flowers
The colour palette of the evening, reflective of our upcoming collections, was a combination of rouge, blush, musk and ivory. The floral arrangements that adorned the tables were seasonal blooms that complimented the theme for the evening.
The Scents
Each guest received a LOEWE scent in either woody, floral and gourmand or floral, acquatic and ambery notes - created by Jonathan Anderson and LOEWE's in-house perfumier, Nuria Cruelles.
The Menu
The menu for the evening was curated by chefs at Mr Tompkins Melbourne, specifically for the event. While sipping on cocktails and fine wine, guests enjoyed a 3-course meal which included charred yellowtail kingfish, squid ink linguine and a native tea panna cotta.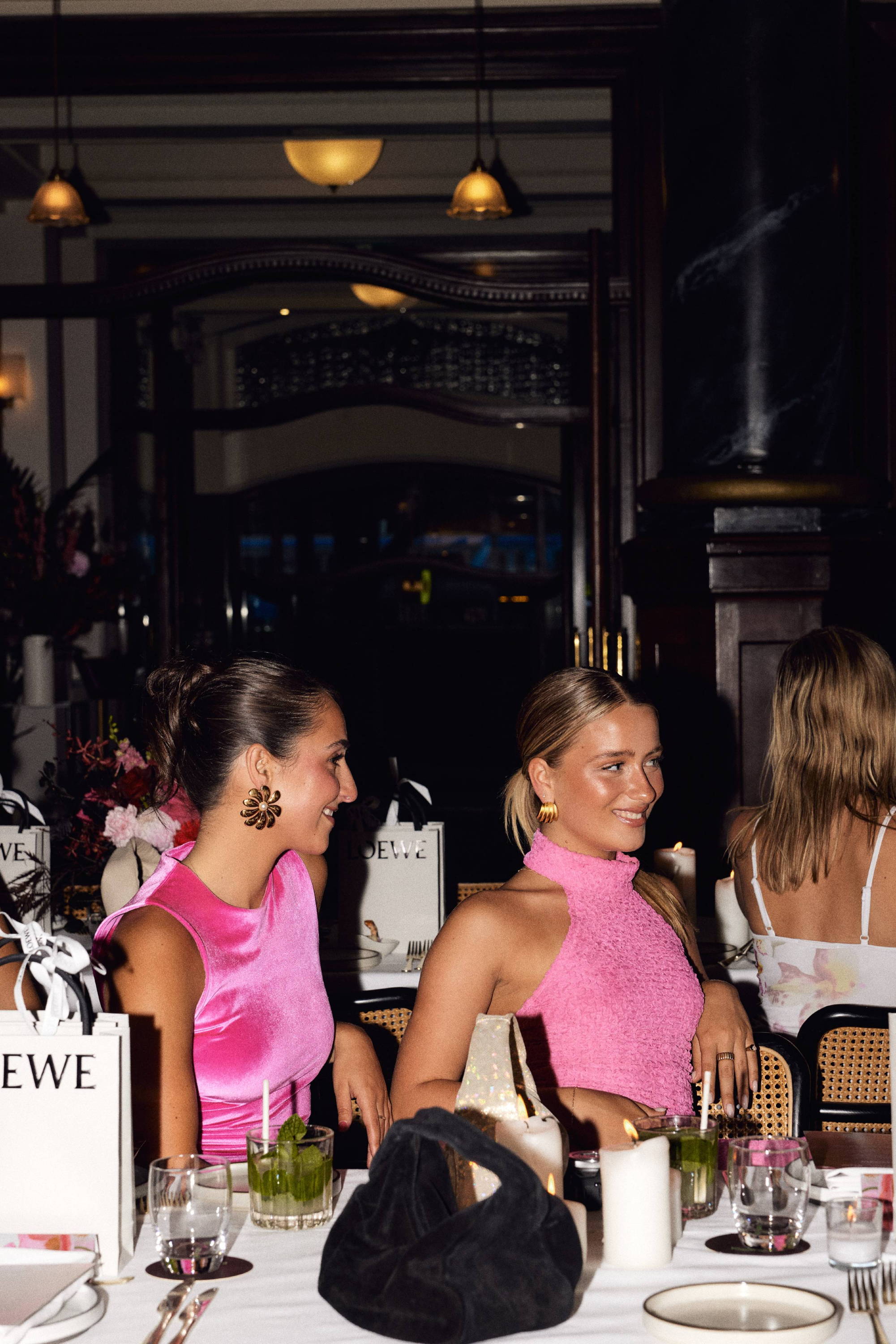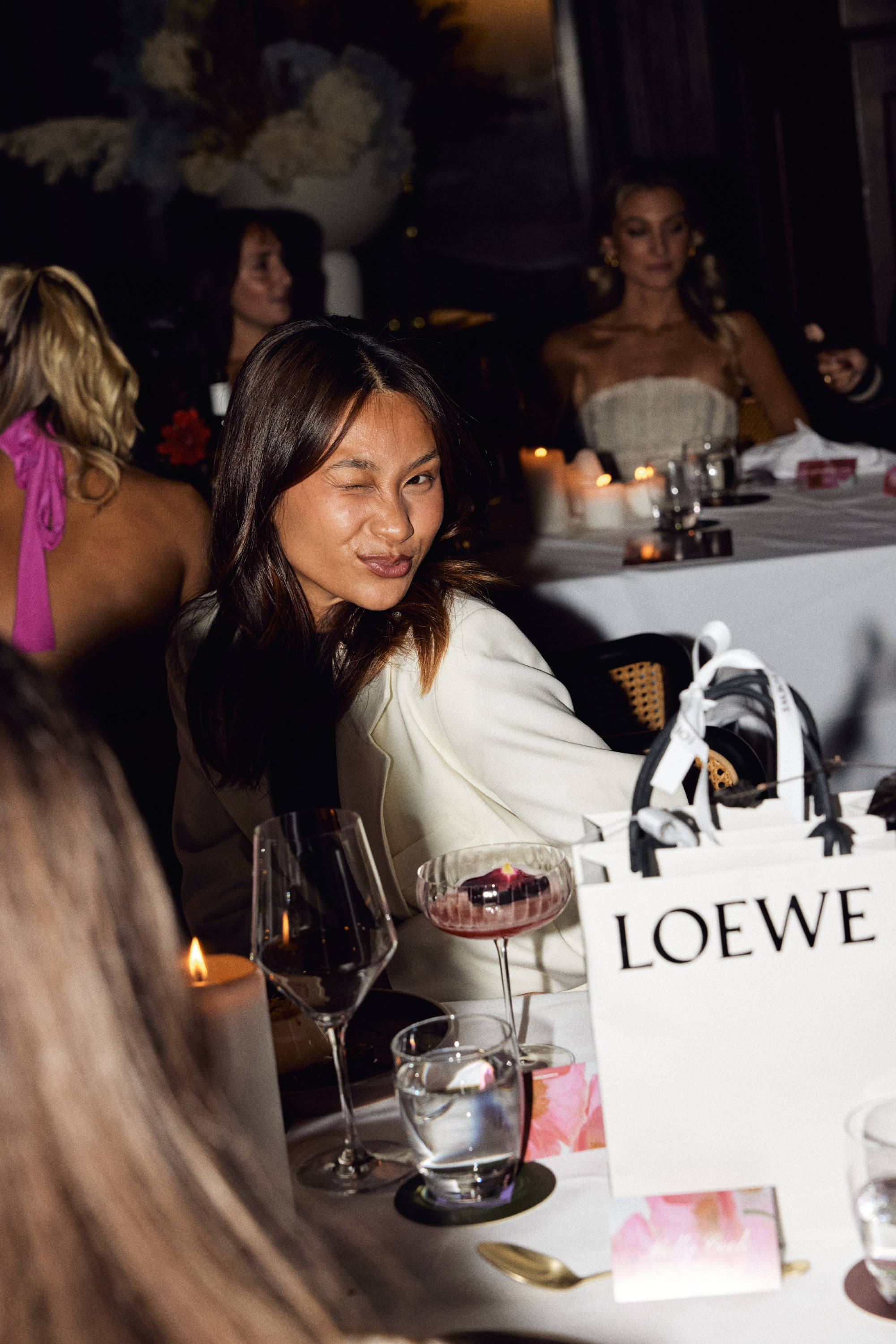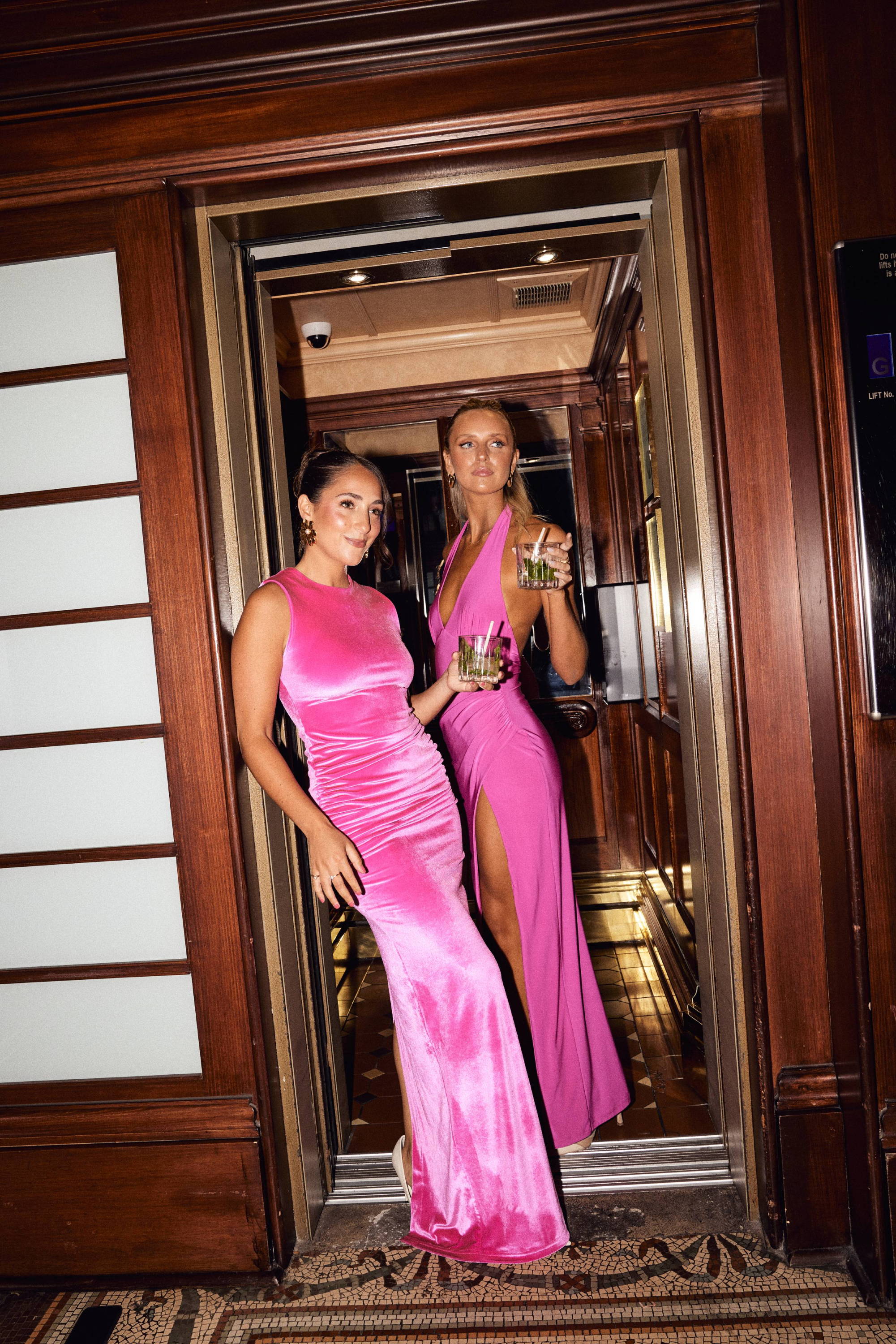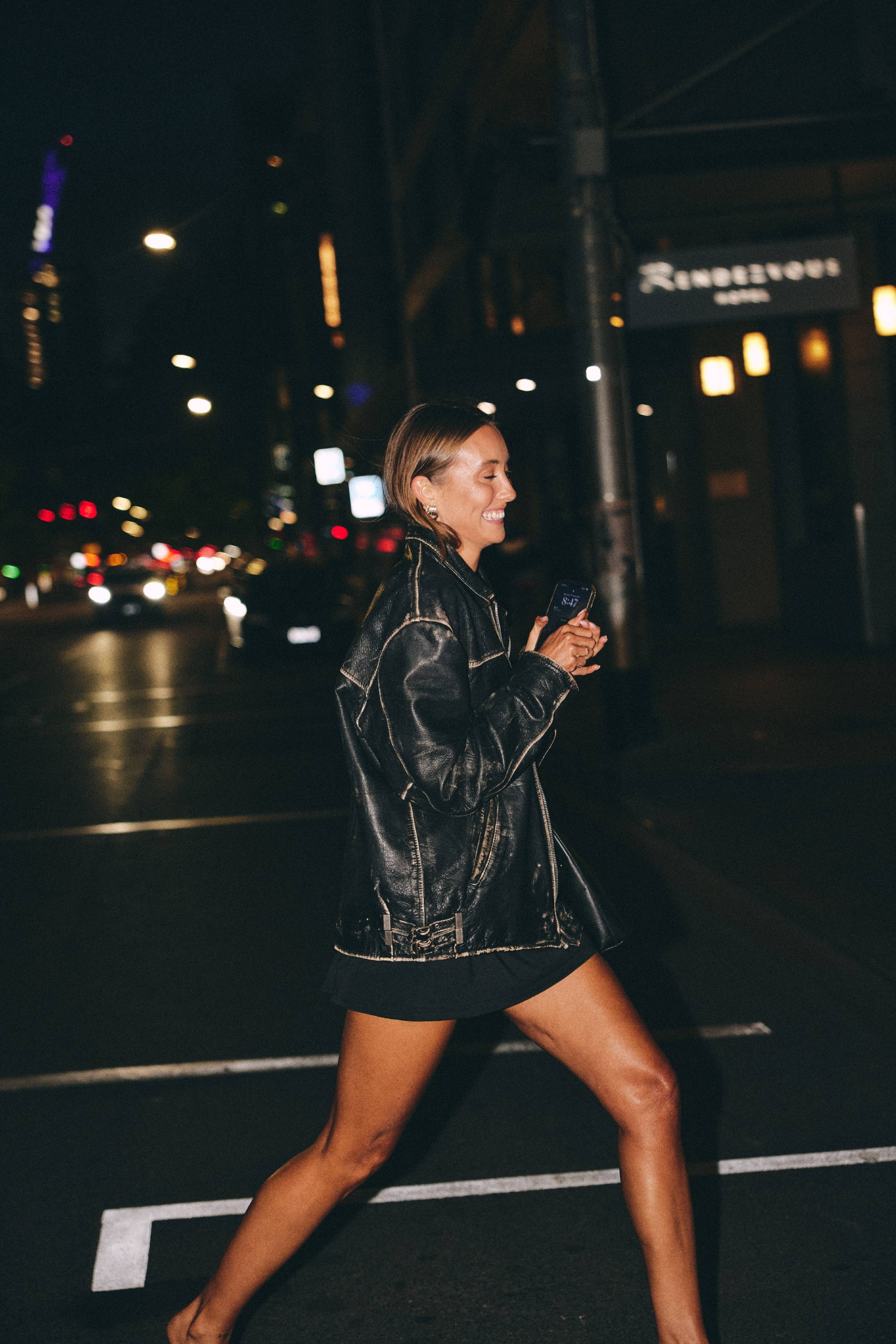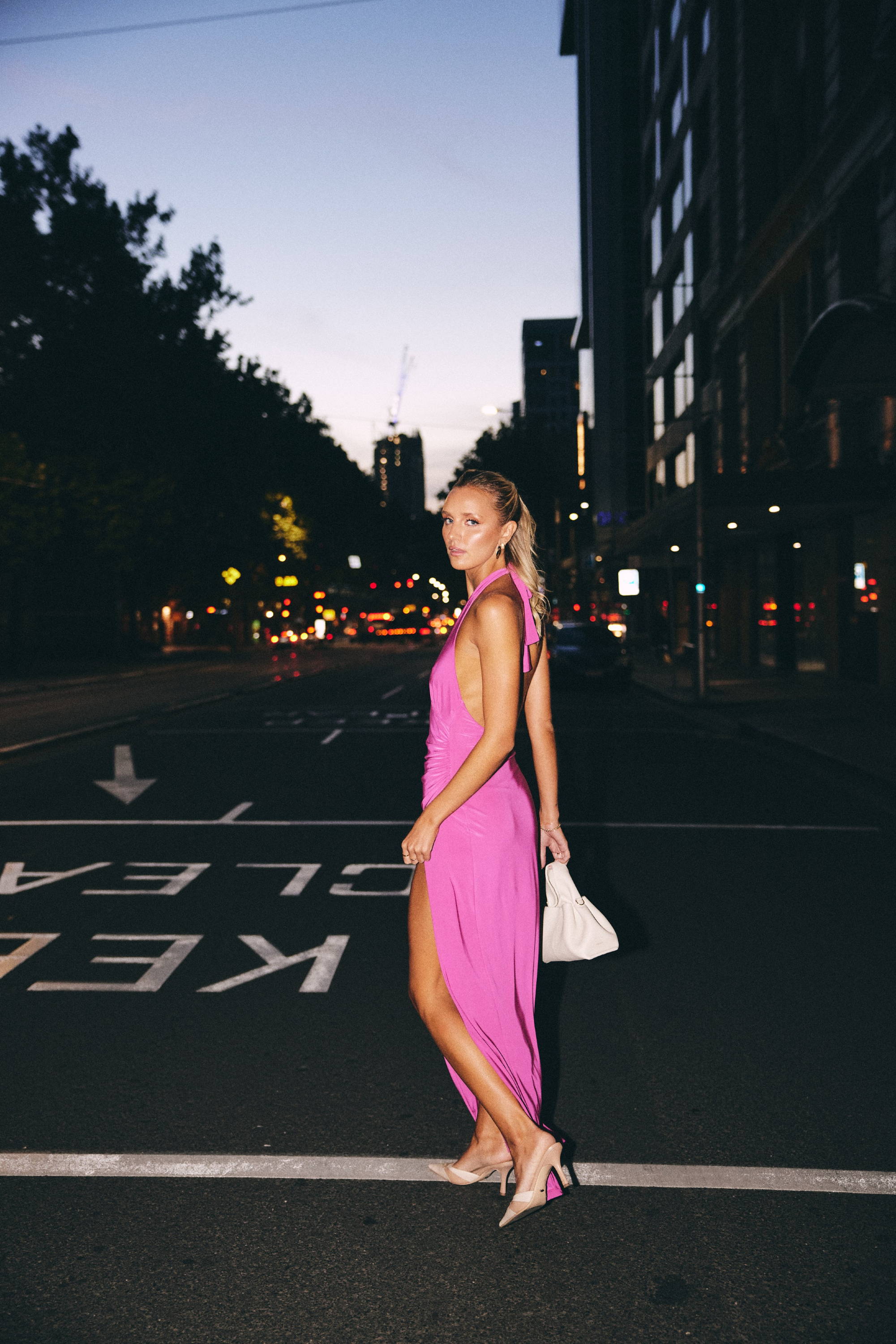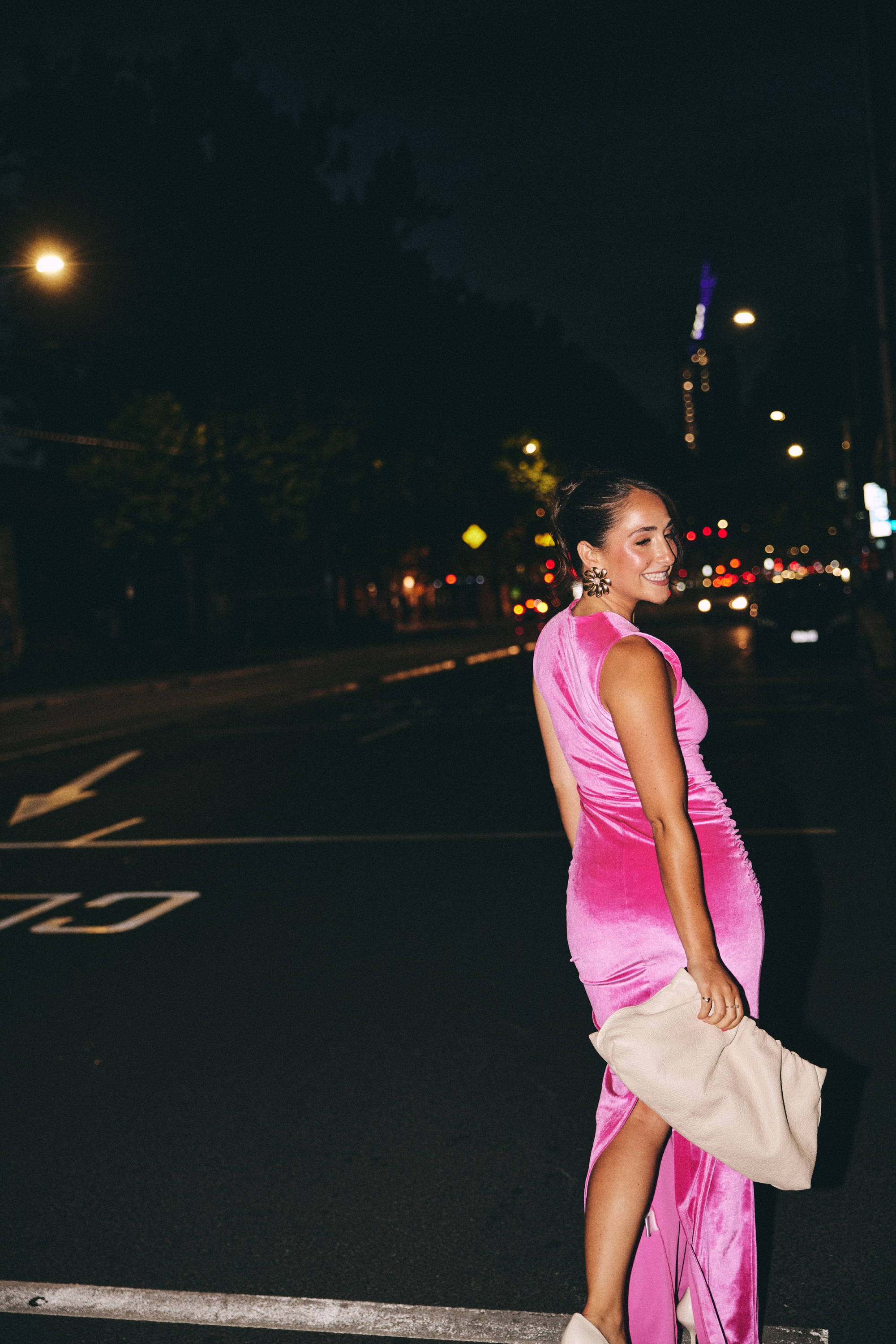 Love what you see? You can shop the garments worn by our guests throughout the Summer season. The Summer Soirée Collection is available to shop online now, and the 'Pick Me Up At 8' Collection will be available to shop on 28 November.